Regular price
Sale price
$45
Unit price
per
Sale
Sold out
Why Subscribe?
Health Benefits

Cognitive Benefits:

They contain hericenones and erinacines, which may stimulate brain cell growth, potentially aiding memory and focus.

Nerve Health:

The mushroom offers neuroprotective properties that may promote nerve repair and enhance nervous system health.

Digestive Health:

Rich in polysaccharides, lion's mane can act as a prebiotic, fostering beneficial gut bacteria and improving digestive health.

Immune Support:

Its beta-glucans and polysaccharides might boost the immune system, enhancing the body's defense against diseases.

Anti-inflammatory Effects:

Lion's mane exhibits anti-inflammatory and antioxidant activities, which may help mitigate inflammation and oxidative stress in the body.
Flavor Profile

Flavor: Delicate and savory, with a seafood-like quality, often compared to crab or lobster. Subtly sweet and meaty without overpowering earthiness.


Texture: Meaty and tender when cooked, with a succulence that resembles seafood. Absorbs flavors well, which makes it adaptable to various cooking methods.


Aroma: Mild and earthy, with a faintly sweet undertone that can enrich a dish's flavor profile, particularly when sautéed to bring out its best qualities.
Environmentally friendly

Better diet

Tastes amazing
Ferg's LARGE Mushroom Grow Kit
LION'S MANE
Grow & Harvest gourmet mushrooms right from your kitchen—a treasure for healthy eaters and home chefs!
What's Inside the Box:
Extra-Large Mushroom Block: Our pre-inoculated block is designed to grow an abundance of mushrooms, much more than our competitors!
Misting Bottle: A simple spritz is all it takes to maintain the perfect humidity for your mushrooms.
Detailed Guide: Your journey from box to amazing food is captured in our easy-to-follow instructions.
Simple Steps to Grow Gourmet Goodness:
Cut: Make an incision in the mushroom block to awaken the mycelium.
Spritz: Use the included misting bottle to provide the moisture needed for growth.
Pick: Harvest your mushrooms in as little as nine days and prepare to be amazed.
Repeat: Continue to cultivate a cycle of growth for a steady supply of fresh mushrooms.
Why Choose Our Kit?
Healthful Living: For those dedicated to organic, wholesome produce, our kit offers an unblemished journey from box to plate.
Gourmet at Home: Enhance your home-cooked meals with the depth and richness of freshly picked, earthy mushrooms.
Value: Our Large kit promises a more generous harvest, so you have plenty of mushrooms to enjoy & share, each harvest lasting up to 2 weeks in the refrigerator. 
Experience the Joy of Growing:
With our mushroom grow kit, you're not just harvesting mushrooms—you're bringing a slice of nature's magic into your home. Indulge in the simplicity and satisfaction of growing your own food, knowing that the next gourmet dish is just a spritz away.
Your table awaits its hero ingredient—let the journey begin!
Complete Guide
View full details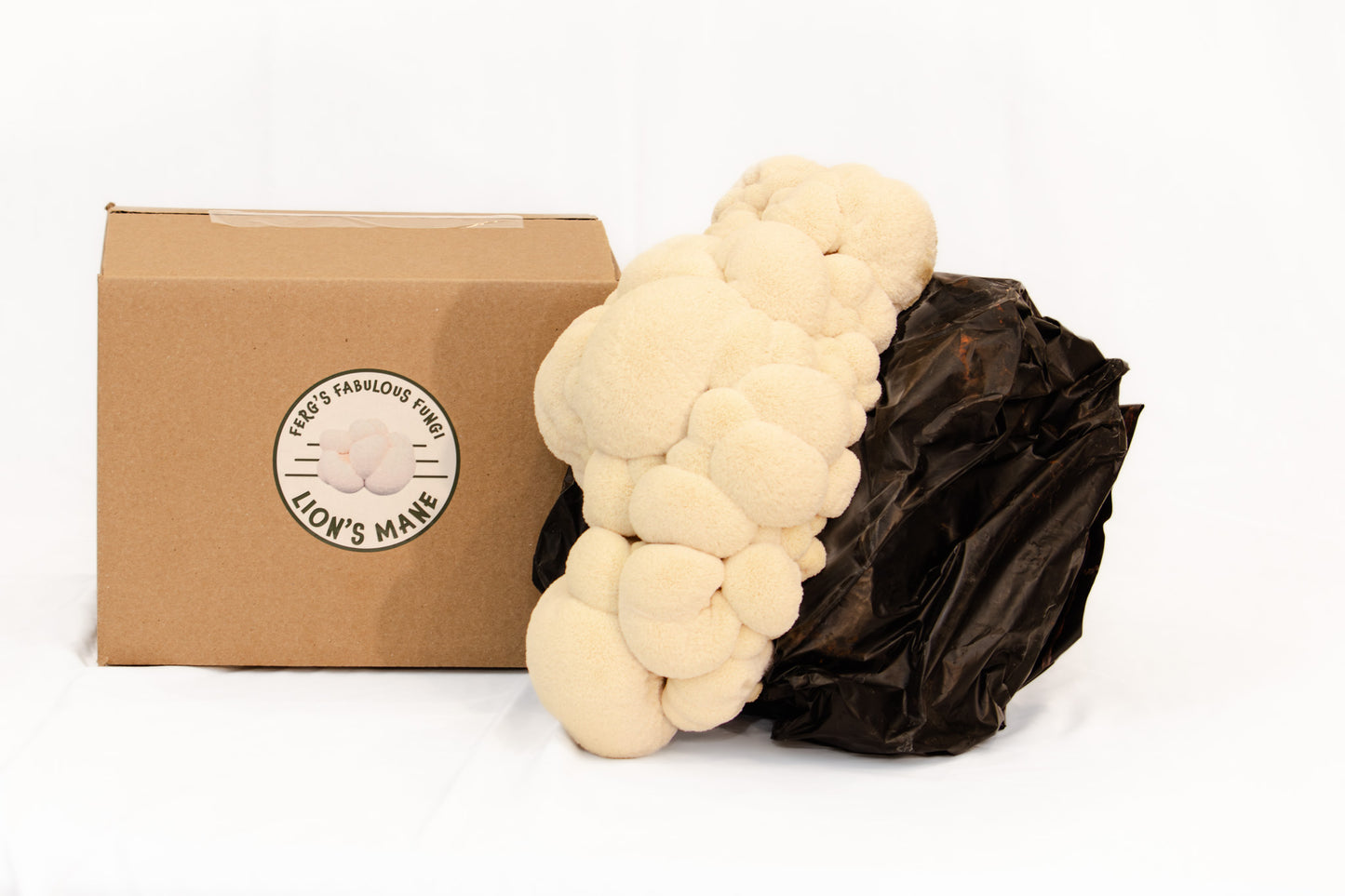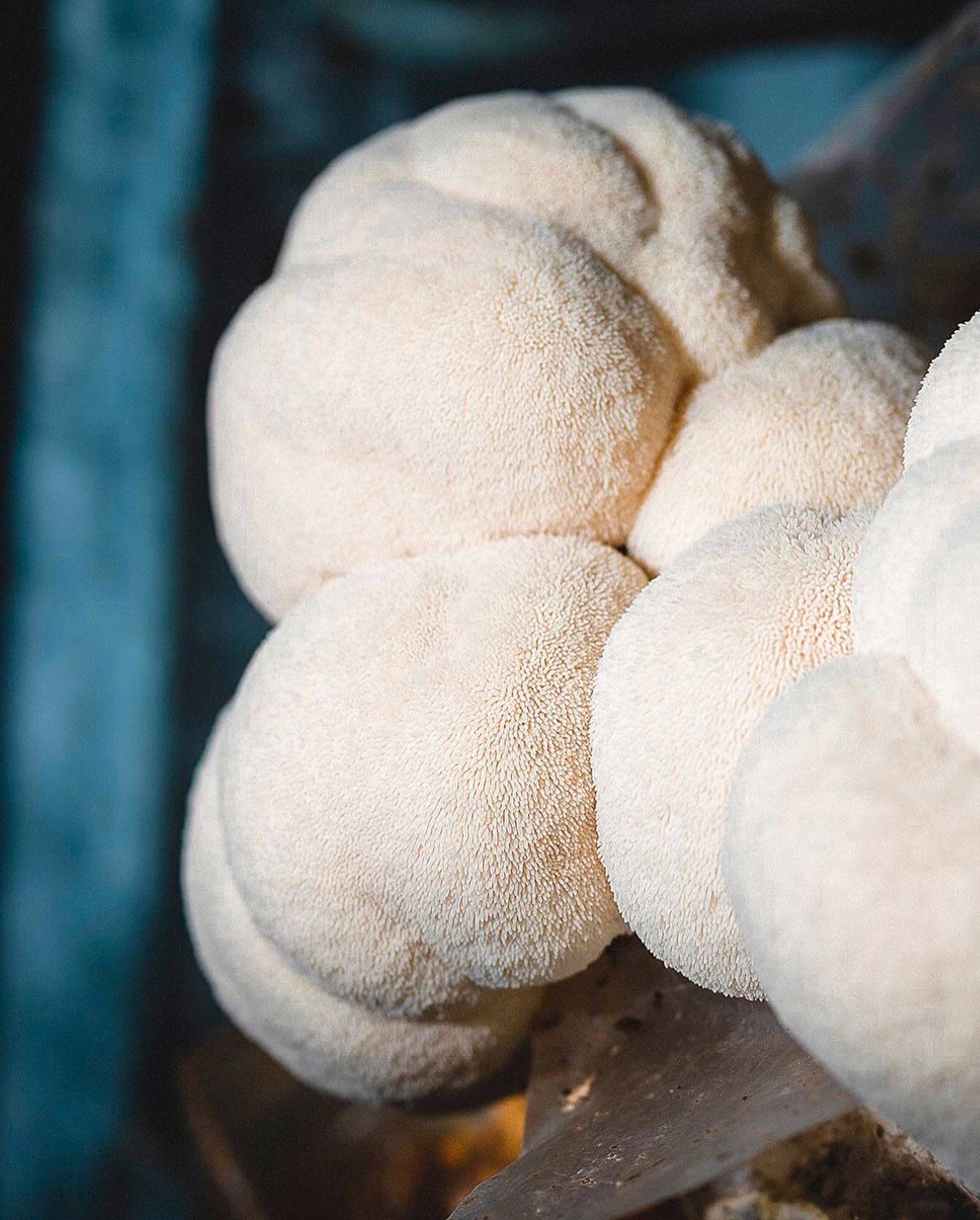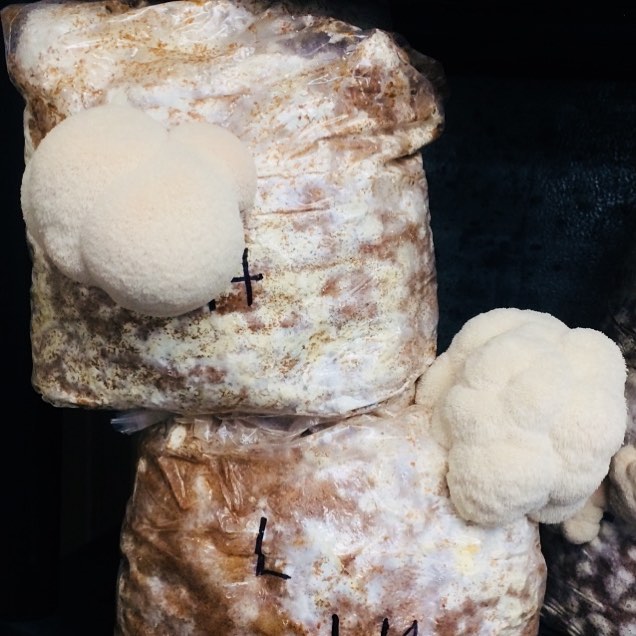 Why Subscribe?
Why Subscribe?
This is a living growing organism produced by hand right here in the USA.
By subscribing we insure that your block will be handmade each month just for you. It allows us to provide you with the most fresh and highest quality grow kit directly to your door every month and no lead time! This saves us time and money, so we pass those savings along to you!


Our Guarantee to you
Please allow for up to a 2 week processing time on one-time purchases. Every block is handmade to order to insure peak viability and quality upon leaving our facility. We are unable to be liable for any damages incurred during shipping.
Grow Kit Instructions
Step 1: CUT
Cut the Bag: Cut a 6-inch 'X' on the bag to allow the mushrooms room to grow.
Fold the Bag: Tuck the top of the bag down to stop any air pockets, which helps more mushrooms grow.
Set the Right Conditions: Find a spot that's not too cold or hot (60-75

° F

), not too dry, some air movement, and has a little bit of light. Places such as kitchen, warm garage or closet near window are some examples. 
Step 2: CARE
Hydrate: Use a spray bottle to keep the place where you cut the bag and the soil inside it damp, doing this 2-3 times generously, daily.
Checking on Mushrooms: In 1 to 2 weeks, you should see tiny mushrooms starting to grow. If they look dry, give them extra sprays of water.
Step 3: PICK & REPEAT
Picking Mushrooms: When the little mushrooms get big (usually in about a week), you can take the whole cluster off and clean off the block dust before eating. Any uneaten mushrooms can be stored in the refrigerator for up to 2 weeks. 
Repeat: You can expect to get 2-3 'harvests' from each block, each one getting smaller as the mushrooms run out of nutrients. 
Reuse the Mushroom Soil: After your block has dried out, you can remove the plastic covering, and toss the mushroom soil into your compost pile or garden beds. Your plants will thank you!